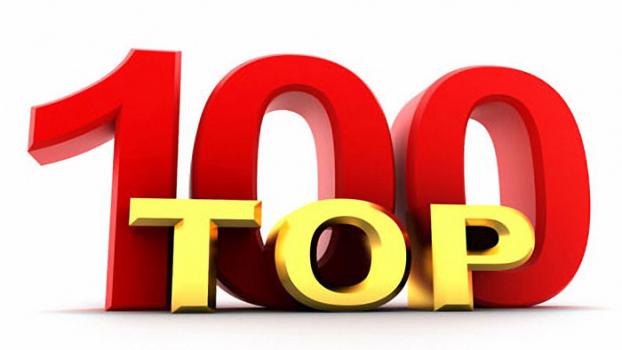 29. Production I.G - The fact that they helped Gainax create End of Evangelion and FLCL as well would be enough to get them a shout out on this list, but they have highly influential works of their own, including Blade of the Immortal, the perverted classic Golden Boy, Blood: The Last Vampire, Blood+, a Patlabor film, Jin-Roh: The Wolf Brigade, and in recent years also Kimi ni Todoke. They also made the original Ghost in the Shell film that highly influenced the Wachowski Brothers' Matrix movies, and went on to develop the extensive Ghost in the Shell TV series. Production I.G is also highly acclaimed for its 2D animation cinema contributions to the long running Tales RPG series, and all of the above are reasons why Quentin Tarantino had them create the graphic 2D scene in Kill Bill.
28. Aardman Animations - Nick Price's stop motion clay animation work on Wallace and Gromit brought Aardman worldwide fame in the 1990s. Out of the dozens of short films they created, four were nominated for Academy Awards, and three were Academy Award winners. This praise led to them working on five different animated television shows and also the full length feature films Chicken Run and Wallace & Gromit: The Curse of the Were-Rabbit, which won them another Academy Award. They later expanded to the 3D animation industry with Flushed Away, Arthur Christmas, and the upcoming The Pirates! In an Adventure with Scientists.
27. United Productions of America - I grew up listening to my father compare today's cartoons with ones from his time, which means I often heard him praise UPA's Mr. Magoo, who was one of the most influential animation characters in the 1950s. They were the pioneers of the limited animation technique, which was later abused over the next few decades as a cost-cutting time saver, but in their day they used it to become nominated for an Academy Award a whopping eleven times in ten years, and was a three time Academy Award winner in the same span of time thanks to Gerald McBoing Boing, When Magoo Flew, and Magoo's Puddle Jumper. UPA later made their own films – 1001 Arabian Nights and Gay Purr-ee – and created the famous animated Dick Tracy Show in the early 1960s, but eventually became overshadowed by Warner Brothers and Disney.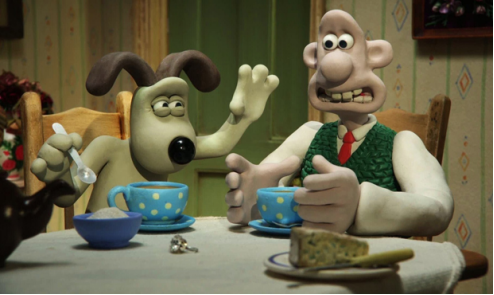 26. Digital Domain - What do you do when you're James Cameron and you want to make the highest grossing film of the century, Titanic? You make your own visual effects studio. Then, a decade later you do it again, but first you sell your visual effects studio before making 'friggin Avatar. Crazy logic, right? In May of 2006, Digital Domain was purchased by an affiliate of Wyndcrest Holdings LLC, which includes people like Michael Bay (not a surprise) and Dan Marino (what?!). Digital Domain has dangled its superior VFX work over the heads of the film industry for years, with works like True Lies, Apollo 13, The Fifth Element, Armageddon, I, Robot, The Curious Case of Benjamin Button, Star Trek, Real Steel, Tron: Legacy, Transformers movies, and several other fill-in-the-blank movie franchises of recent years. Scary fact: Not influential enough? Its parent company launched Tradition Studios, and is determined to dominate the animated family film industry soon. They're hard at work on their first film, The Legend of Tembo.
25. Filmation - As we climb higher up in this list, we arrive at one of the only competitors with Hanna-Barbera Productions through the 1960s, 70s, and 80s. In the 1960s they made the television shows Aquaman, The Archie Show, and The Batman/Superman Hour. In the 1970s they created Fat Albert and the Cosby Kids, The Brady Kids, Sabrina the Teenage Witch, Star Trek: The Animated Series, Lassie's Rescue Rangers, The Ghost Busters, The New Adventures of Flash Gordon, and Will the Real Jerry Lewis Please Sit Down. Then, in the 1980s they created Gilligan's Planet, The Tarzan/Lone Ranger Adventure Hour, He-Man and the Masters of the Universe, She-Ra: Princess of Power, and Bravestarr.
24. Laugh-O-Gram Studio - This is a pivotal chapter in the history books of Disney's rise to fame. In case you haven't heard the famous story before, this is the studio that inspired Walt Disney to create Mickey Mouse. The little animation office in Kansas City, Missouri was plagued with a case of mice, and Disney told the press that he used to watch them fight for crumbs in his garbage when he worked all night on projects. He even captured one and kept it in a cage next to him while he worked. When he left for Hollywood he created a few "Mortimer Mouse" drawings, but his wife said it sounded "too sissified" and suggested Mickey Mouse instead. And thus, a legend was born. As for Laugh-O-Gram Studio, it was a complete bust and quickly went bankrupt just one year later, which is why it's one of the best examples of why you should always follow your dreams no matter how many failures you're faced with. This studio started the careers of Carmen Maxwell, Friz Freleng, Ub Iwerks – who was praised for his fast work process and wacky sense of humor, and co-directed Steamboat Willie with Walt Disney years later – and also Hugh Harman and Rudolph Ising, who will appear again later in this list.
23. Fleischer Studios - This studio – originally named Inkwell Studios – was founded in 1921 by brothers Max Fleischer and Dave Fleischer, and they started off by revolutionizing the animation industry with their invention of the rotoscoping technique, which was later used in new ways by Waking Life and A Scanner Darkly. This helped them get a contract from Bray Productions, which helped them create KoKo the Clown and Bimbo. Next, they invented the bouncing ball animation that was quickly adopted by the world for all future lyrical sing-a-long karaoke segments. While The Fleischer Brothers rose to fame with their creation of Betty Boop, it was their Popeye animations that elevated them enough to compete with Walt Disney's Mickey Mouse for a few years. Locked in an exciting battle with their Fleischer foes, Disney took a huge risk by creating the film Snow White and the Seven Dwarves, and Fleischer Studios countered with Gulliver's Travels. The neck and neck showdown continued for a few years but ended when their next film, Mr. Bug goes to Town, was a massive flop of its time, which was a combination of both audiences being more impressed and enamored with Disney's film creations, and also the fact that their Mr. Bug had the bad luck of releasing two days before the Pearl Harbor attacks occurred. As their studio plummeted, the brothers had to request more and more loans from Paramount Pictures and eventually needed to surrender their shares of their company. This broke down the relationship between the brothers and they eventually refused to work with each other, which Paramount Pictures fixed by firing them both from their own studio, and renaming it Famous Studios.
22. Cartoon Network Studios - This studio began in 1994 as a division of Hanna-Barbera Cartoons, and was dedicated to creating original content for Cartoon Network. As this list has already shown, they have outsourced some of their animations, but that doesn't discount the fact that each of their famous series spawned from the visionary animators that they employ. Some of their highlights are Dexter's Laboratory (Genndy Tartakvosy), Samurai Jack (Genndy Tartakvosy), Johnny Bravo (Van Partible), Cow and Chicken (David Feiss), I Am Weasel (David Feiss), Ed, Edd n Eddy (Danny Antonucci), The Powerpuff Girls (Craig McCracken), Foster's Home for Imaginary Friends (Craig McCracken), The Grim Adventures of Billy & Mandy (Maxwell Atoms), and Ben 10.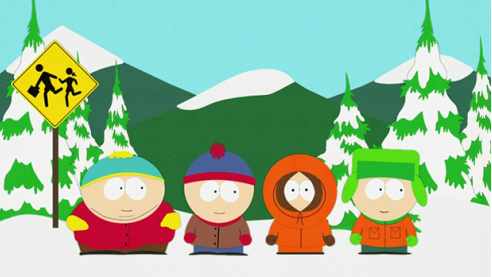 21. Halas and Batchelor - This British animation company was founded in the mid 1940s by John Halas and his wife, Joy Batchelor. Their studio was responsible for an astounding two thousand animations over several decades, which has been mostly  documented here if you want to watch some of their work. Their most influential pieces are the 1954 animated Animal Farm film, the 1960s animated Lone Ranger television series, and the 70+ animated World War II propaganda short films that they made.
20. South Park Studios - Since you've probably already heard it, I'll spare you the hilarious story of how Matt Stone and Trey Parker met and became famous after their short film Jesus vs. Frosty became a viral hit and was passed around Hollywood. You've probably also heard that they used to hide an alien in each of their episodes. This not so dastardly duo boldly revolutionized television and pop culture as a whole with its South Park show. It sparked a controversy in America that exceeded the backlash that Beavis and Butt-Head had received, but more importantly, it proved that all you need to make animations is a computer with Adobe Flash, clever wit, funny characters, and an unstoppable drive to entertain and ridicule. Their episodes are often created in a single night, yet they're ranked up with The Simpsons as possibly the best animated social commentary of all time. Years later they created both a South Park film and Team America: World Police, which used puppets to take comedy to new levels. Fun fact: The related Braniff Productions company chose its name as a parody of the famously abysmal airlines business. Now you know why you see a jumbo jet flash on the screen after every episode of South Park!
Pages