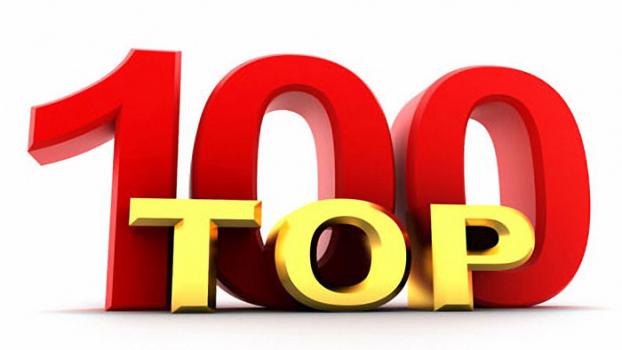 19. Soyuzmultfilm - This Russian animation studio goes by the name Союзмультфи́льм (translated as Union Animation Film), and created 1,530 animations since it was founded in 1936, which is a milestone only a few other companies have ever achieved. Some of their work uses stop motion animation, but much of their works contain art styles that we've rarely seen in America, and its unique adaptations of Winnie the Pooh and Adventures of Mowgli look fascinating. Having survived and even thrived in the USSR period, Soyuzmultfilm's creations did, do, and will continue to reach hundreds of millions of viewers for years to come.
18. Chuck Jones Productions - This is the man who created Pepe LePew, Marvin the Martian, the Road Runner, and Wile E. Coyote. That alone would be enough to put him high on this list, but he was also a screenwriter, producer, and director for some of the most influential animations ever created. Duck Amuck, One Froggy Evening, and What's Opera, Doc? are three of the films you see in history reels spliced in before and after shots of Steamboat Willie and Fantasia, but he also made the famous "Hunting Trilogy" which consists of Rabbit Fire, Rabbit Seasoning, and Duck! Rabbit, Duck! When you watch old Bugs Bunny and Daffy Duck cartoons you aren't just looking at iconic animation history, you're also looking into the mind of Chuck Jones. As if that wasn't enough, he also wrote Gay Purr-ee, and directed How the Grinch Stole Christmas!. While he achieved all of this at a variety of different studios, I'm giving his short lived studio an honorary bow.
17. Sullivan Bluth Studios - Don Bluth and several former Disney animators created Don Bluth Productions (aka Bluth Group) in 1979, went bankrupt in 1984, teamed up with businessman Morris Francis Sullivan, and renamed the studio one more time in 1985. Together they made the ridiculously popular films The Secret of NIMH, An American Tail, The Land Before Time, All Dogs Go to Heaven, and Thumbelina. They also contributed 2D visuals to the laserdisc video games Dragon's Lair, Space Ace, and Dragon's Lair II: Time Warp. Leaving Disney to create their studio caused The Fox and the Hound to be set back six months, and seeing American Tail break animated box office records was the catalyst that caused Disney to start focusing on much larger and more challenging films. Sullivan Bluth Studios also set up education programs in Ireland to train new animators, but the closure of Sullivan Bluth Studios in 1995 nearly collapsed the entire Irish animation industry. Don Bluth and Gary Goldman would later create Fox Animation Studios to help them make Anastasia, Bartok the Magnificent, and Titan A.E.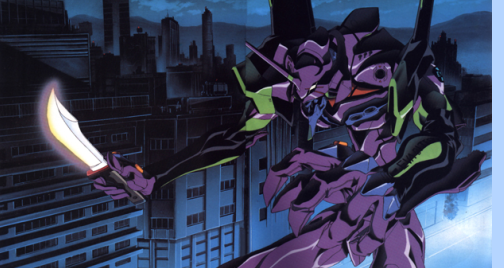 16. Gainax - One of the most critically acclaimed anime studios of all time, Gainax is a three time winner of the Animage Anime Grand Prix Award, and is famous for Gunbuster, Diebuster, Royal Space Force: The Wings of Honnêamise, Nadia: The Secret of Blue Water, Kare Kano, This Ugly Yet Beautiful World, Magical Shopping Arcade Abenobashi, and in recent years had huge success with the frantic and fearless show Panty & Stocking with Garterbelt. One of the shows that really separated them from the crowd of other significant studios was the truly unique 6 episode OVA series, FLCL (Furi Kuri, aka Fooly Cooly). Not only do they have one of the most famous mecha anime series in the industry – Gurren Lagann – they actually have two. Gainax certain didn't invent the mech genre, but it created the absolute, undisputed most famous mech story of all time: Neon Genesis Evangelion. Despite the fact that several older mecha series massively eclipse its NGE in scope and length, NGE and End of Evangelion have been immortalized by fans and it continues to be discussed, debated, and rewatched every year as much as new shows in the industry. It was so famous that Gainax decided to do a complete Rebuild of Evangelion remake that includes new scenes, settings, characters, and a dose of 3D animations to go along with its memorable 2D animations as well.
15. Sunrise - With an unbelievable 11 Animage Awards, Sunrise studios has made the anime industry jealous for three decades as it's managed to win a third of all the Animage Awards. Some of its famous creations are Visions of Escaflowne, Witch Hunter Robin, My-HiME, My-Otome, InuYahsa, Gin Tama, Outlaw Star, Crusher Joe, s-CRY-ed, the sadly underrated Freedom Project, the Patlabor TV series, and in recent years it created a storm of attention when it released Code Geass: Lelouch of the Rebellion. On top of all of that, here's the single fact that makes them one of the most influential studios of all time: they're responsible for ALL of the Gundam series, which began in 1979, influenced the mecha fighter genre for decades, and after hundreds of episodes from different spinoff series it's STILL in production by Sunrise. Lastly, the moment you've been waiting for: love it or hate it, most of the "Best Anime of All Time?" polls you will ever see online boil down to Sunrise's Cowboy Bebop versus Gainax's Neon Genesis Evangelion, and while I love them both, I had to rank Sunrise higher due to their Gundam credits.
14. Film Roman - Phil Roman was an industry veteran who had worked with Chuck Jones Enterprises and Bill Melendez Productions, and in 1984 he created his own studio to continue the production of televised Garfield specials. He eventually created Garfield and Friends, and then also Bobby's World and Mother Goose and Grimm. So why is he ranked so high on this list? Because in 1992, Film Roman took over the source production of the most influential animated television series in modern history: The Simpsons. Fun fact: The Simpsons began as a series of one minute cartoon segments on The Tracy Ullman Show, which were made by the Rugrats creators Klasky Csupo, who made the first five years of The Simpsons before handing it off to Phil's studio. Also, The Simpsons will reach its 500th episode later this month! Film Roman has also worked on Mike Judge's King of the Hill series for over a decade, the early seasons of Family Guy, The Oblongs, Tripping the Rift, and recently just rebooted Beavis and Butt-Head and launched the animated Napolean Dynamite series.
13. Studio Pierrot - To date, this studio has made a combined total of 450+ Naruto episodes so far, with Naruto: Shippuden still going. Bleach just passed 350 episodes and is also still on air. While it might use violence to win over its children and young adult demographics, this is still enough to make it one of the most globally influential animation studios. While it took years for Studio Ghibli to break into the American film industry, Pierrot showed that it was far easier to knock down cultural barriers by targeting the youth of a generation. By focusing on series that kept kids addicted weekly instead of films that would only shine in theaters for a month, they were able to bridge the Pacific Ocean and have their children's classics quickly catch on in America as well. Aside from the above, Studio Pierrot has created dozens of movies, over 50 other lengthy TV series including popular shows like Hikaru no Go, and also won Animage Anime Grand Prix Awards for Saiyuki and YuYu Hakusho, which ran for 112 episodes.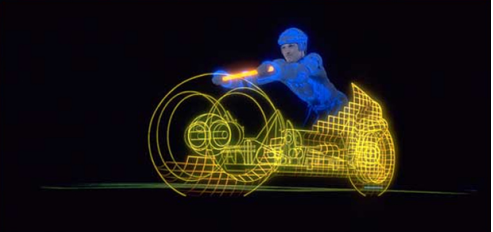 12. Mathematical Applications Group, Inc - Commonly referred to as MAGI, it was one of the four companies (along with III Motion Pictures Product Group, Robert Abel and Associates, and Digital Effects) that were hired to create the pivotal movie industry film of the century: TRON. MAGI did the majority of the CGI work (about 15 minutes) in Tron and also created the world's first CGI advertisement for IBM. Triple-I is also notable for being the first to use any form of computer imaging in a film with its 1974 movie Westworld, and then again in 1976 when they scanned and animated Peter Fonda's head in Futureworld. In 1983, in what proved to be one of the biggest foreshadowing events in the 3D animation industry, Disney commissioned MAGI to make a CGI test film for Where the Wild Things Are, which was the first time that John Lasseter got to interact with the 3D technology. Years later he would go on to help Pixar make Toy Story. Fun fact: The Academy Awards refused to nominate Tron for a special-effects award because, according to director Steven Lisberger, "The Academy thought we cheated by using computers."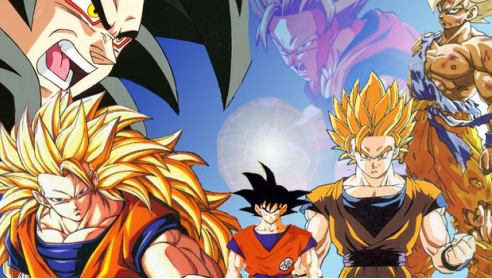 11. Toei Animation - This Japanese industry was founded in 1948 and created hundreds of influential animated series in Japan for decades. In the past twenty years it's gone on to create some of the largest animated franchises the planet has ever seen. In their early days they were pioneers in several industry staples, such as helping popularize the use of "fan service" with Cutie Honey in 1973, and pushing boundaries with its violent anime, Devilman, that caused backlash and protests. They've won the Animage Anime Grand Prix Award three times with Galaxy Express 999 in 1981, Saint Seiya in 1987, and Sailor Moon in 1992, and have also been celebrated for creating classics like Magical DoReMi, Pretty Cure, the Fist of the North Star film in 1986, the animated Digimon series, the Mononoke TV series, and also all 508 episodes of Dragon Ball, Dragon Ball Z, Dragon Ball GT, and Dragon Ball Z Kai. While you're contemplating how nuts that is, also consider the fact that they created an additional 534 episodes for One Piece, and are still creating new episodes to keep up with one of the longest running stories in manga history. Toe Animation paved the way for studios like Pierrot to follow in its lucrative footsteps.
Pages