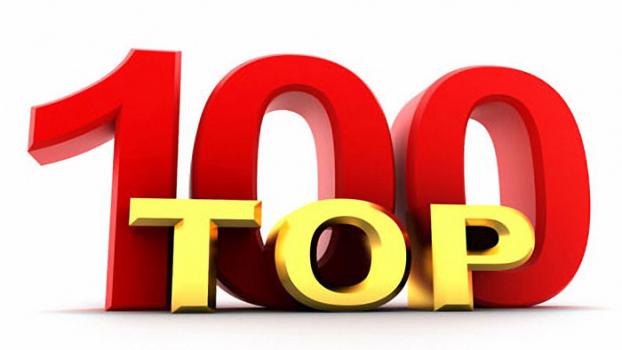 49. Gareth Edwards - Like Makoto Shinkai who was mentioned earlier, I'd use a studio name if I had one to use, but Gareth Edwards is so damn skilled and motivated that he decided to just make an entire VFX packed film, Monsters, all on his own. Using only $15,000 worth of film equipment, he found a sound guy and two undiscovered actors (an actual couple in real life), had everyone hop into a van, and set out to areas around the Mexico border to film the entire movie in just a few weeks. They'd shoot scenes by day and ask strangers on the street to be their extras, and then at night he'd put his VFX background to use by piecing together the shots and special effects on his laptop in random hotel rooms that they rented each night. I feel like I'm lying even as I'm typing this story up, but since Gareth Edwards revolutionized the VFX industry with the force of a thousand Blair Witch Projects, he's gone on to do "Behind the Scenes" videos telling the world exactly how he did it. You can watch one of them here. Fun Gareth Edwards quote: "Creativity is just, like, being stupid enough to not know you can't do something, and you just go and do it." Vertigo Films provided him with a $500,000 marketing budget, and the film was such a big success that Warner Bros. handed over their 2012 Godzilla reboot to him. Gareth Edwards is the Babe Ruth of the movie industry, and Monsters is his famous VFX home run shot. The influences of what he pulled off will unquestionably affect the movie industry for decades to come in ways we can't yet witness.
48. Artland, Inc - In 1988, Artland delivered one of the biggest knockout punches in the anime industry: their unfathomably influential series Legend of Galactic Heroes began airing, and after over 150 episodes it became the definitive space opera and science fiction military story for all mediums of art. That kept them busy for over a decade, and they eventually followed up with another massive KO punch to the industry: the legendary Mushishi anime series. If that wasn't enough, they – along with Studio Nue and especially Shoji Kawamori – created the Macross mecha pilot series, which not only started years before Top Gun, but was 3 mach better than the classic Tom Cruise film in my opinion. Yes, I went there! They also provided animation assistance on the second seasons of both Lupin III and Astro Boy (shout out to Tezuka Productions).
47. Nelvana Limited - This Canadian entertainment company began as an animation studio in 1971 after Michael Hirsch, Patrick Loubert, and Clive A. Smith realized that there wasn't much of a production industry in Canada. Eight years of animation later and a guy by the name of George Lucas told them he was a fan of their work, and had them create an animated segment for his The Star Wars Holiday Special. Little known fact: Their "The Faithful Wookiee" animated short is actually the first time Boba Fett was introduced to fans, and wouldn't be seen in theaters until a few years later when he then became famous overnight. As Nelvana grew to gargantuan proportions they eventually did less animating and more licensing of authors' work and simply hired other studios to create their shows. For example, you can thank French animation studio Ellipse Programme for bringing over the Babar elephant sensation, as well as the animated series Rupert and The Adventures of Tintin. They outsourced much of their series – such as Care Bears – to South Korean studios, and had Alphanim do their Redwall and Franklin the Turtle series. Other notable Nelvana shows are The Magic School Bus, Pippi Longstocking, and Little Bear.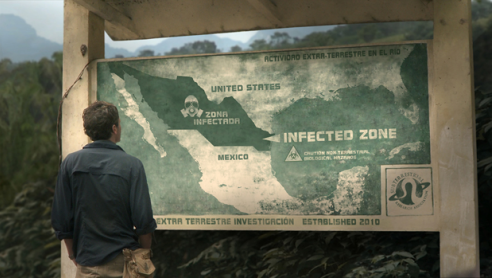 46. Kyoto Animation - KyoAni isn't so much about quantity as it is quality, since nearly all of its series have gone on to huge successes in ways that few Japan shows have. Full Metal Panic (shout out to Studio Gonzo, who also made Last Exile, Brave Story, and Hellsing), Kanon, Clannad, Lucky Star, K-On!, and K-On!! are great examples of their works which have received unrelenting fan followings, but The Melancholy of Haruhi Suzumiya caused such a stir in the anime industry in 2006 that other studios are still trying to mimic it in hopes that lightning strikes twice. After Haruhi was unleashed on the Internet it sent shock waves through YouTube with countless parodies, cosplay events, and recreations of the show's famous SOS Brigade dance. When a show creates an entire merchandise franchise, you always look forward to seeing what they work on next.
45. J.C. Staff - This animation studio has been incredibly influential in the past few decades of anime. Slayers (shout out to E&G Films) created such a cult following that an homage to its Lina Inverse character was added to a Blizzard video game mod of Warcraft III, which resulted in its inclusion in Valve's upcoming Dota 2 game. Revolutionary Girl Utena, Orphen: The Revenge, Excel Saga, and His and Her Circumstances are still rewatched and talked about to this day, and their show Azumanga Daioh helped popularize the slice of life genre in anime in a way that's comparable to USA's Seinfeld. Add the highly successful romance shows Honey and Clover and Toradora! and you've got an animation powerhouse. Their notable work in recent years includes Shakugan no Shana and Toaru Kagaku no Railgun. JC's studio suffered some damage during the terrible 2011 Tohoku earthquake and tsunami disaster, but is still alive and well.
44. Moving Picture Company - This Technicolor subsidiary has animation and visual effects studios in London, Los Angeles, Vancouver, New York, and even Bangalore. They're currently working on the upcoming films World War Z, Prometheus, 47 Ronin, John Carter of Mars, Life of Pi, and Sherlock Holmes: A Game of Shadows. In the past few years they've had a hand in box office hits like Pirates of the Caribbean: On Stranger Tides, X-Men: First Class, Source Code, Fast Five, Sucker Punch, Prince of Persia: The Sands of Time, The Chronicles of Narnia: The Voyage of the Dawn Treader, and every single Harry Potter film ever made! Needless to say, they don't have enough walls for all of their awards, with just 2011 alone bringing in 25 more trophies.
43. OLM Incorporated - Formerly Oriental Light and Magic, OLM has created several lesser successful shows, but two of their works were, are, and will continue to be some of the most influential works in the anime industry, and they couldn't be more far apart from each other in target audiences. One was the ultraviolent Berserk series, which was based on the manga that many declare as the best manga of all time. The other was the cute and cuddly 1997 animated Pokémon TV show, which is still running to this day after over a decade of seasons, and has helped excel the Pokémon video game franchise into a merchandise paradise.
42. Tippett Studio - When you create visual effects and animations for over 50 films and commercials, it's not surprising to acquire an Academy Award, two Emmy Awards, and four Clio Awards like Tippett has done, but what really sets you apart from the rest is memorable contributions that helped great movies become timeless classics, and that's exactly what Tippett Studio can be proud of accomplishing. After years of making live action props for films like RoboCop and Honey, I Shrunk the Kids, they decided to enter the 3D industry by working on the forever famous film, Jurassic Park and developing some of the earliest motion capture technology. The studio later doubled in size to create most of the 3D effects in Starship Troopers, and is also responsible for the CGI scenes in Hollow Man, which are still impressive to this day.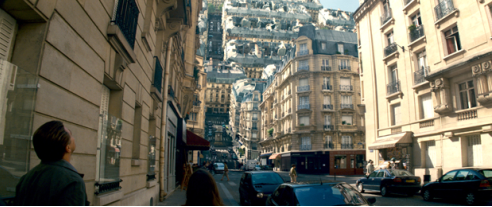 41. Double Negative - These are the guys who blew your mind in Inception.   BRRAAARWM! Christopher Nolan approached them after being impressed with their work on Batman Begins and The Dark Knight, and I can't wait to see what Nolan had them do in The Dark Knight Rises. Double Negative started with 30 people on its staff and has grown to over 900 people to become one of Europe's largest VFX houses. They've worked on plenty of box office behemoths that I've mentioned already in this list, so I'll instead mention some of their other standout work: Scott Pilgrim vs. the World, Cloverfield, Paul, Kick-Ass, Stardust and The Chronicles of Riddick.
40. Cinesite - Effects Associates began in 1972 as a physical effects studio that worked on highly revered movies like Alien and The Fifth Element before being bought up by Cinesite in 1999. Since then, Effects Associates has worked on Kiss Kiss (Bang Bang), Hellboy, Sahara, and Moon, whereas Cinesite has worked on . . . um . . . well what haven't then worked on? Read the list here for yourself; I lost track after counting over 100 notable films. One film in their credits that surprised me was Space Jam!
Pages