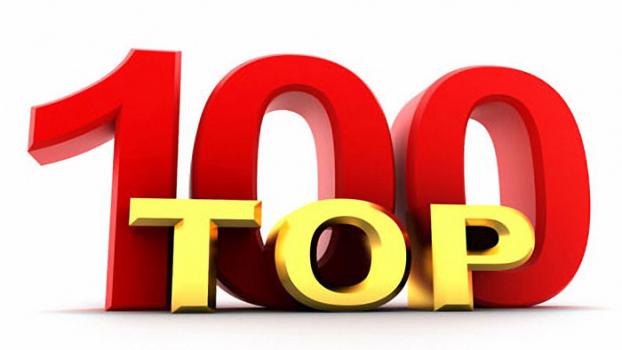 39. Rhythm and Hues Studios - Math time! They were founded in 1987, and have created over 150 feature films. That's an average of six films per year since their inception, but thanks to having 1200+ people working at studios in five locations around the globe they decided that wasn't enough and they've also created countless commercials, video game cinematics, and even entire theme park attractions. Jealous? I won't waste your time with a wall of filmography text, but you can scroll through all of their work here.  As for their most influential work, they won an Academy Award for Babe, so you can thank or punch them for exploding the popularity of talking animals in films.
38. Boss Film Studios - I feel bad because I didn't even know that this defunct visual effects company existed despite being so influential while it was active. VFX expert Richard Edlund left Industrial Light and Magic after working on the Indiana Jones and Star Wars trilogies to make his own studio, began working on Ghostbusters, and quickly turned around to become a competitor of ILM from 1983 through 1997 when it was closed. They were nominated for the Best Visual Effects Academy Award for Poltergeist II, Die Hard, and Alien 3. Their work on Species and Waterworld should speak for itself, and they also created the effects in Multiplicity which looked like voodoo magic at that period in the film industry.
 
37. Premavision/Clokey Productions - I bet Arthur Clokey is a name you don't recognize. It's a shame that the man who came up with Gumby (with help from his wife) never continued to be a household name decades later, but there's no denying that his stop motion clay animations on Gumby – which began in 1955 and continued for over 200 episodes – have influenced the animation industry profoundly as he pioneered and popularized a new genre of art. Find some time to watch his short film, Gumbasia, and read more about him.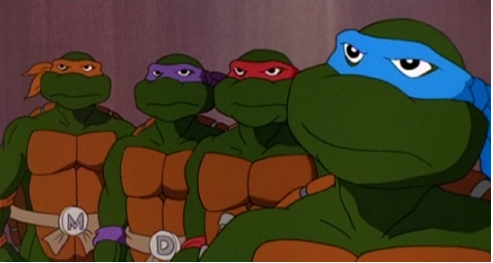 36. Hong Ying Animation - This Taiwan animation studio is one of the many examples of how American and Canadian cartoon classics from our youth were extensively outsourced overseas. Hanna-Barbera used Hong Ying Animation for Peyo's The Smurfs, and Nelvana used them and many others to create The Care Bears. This studio also contributed to the animated series Scooby Doo, Beetlejuice, Mighty Max, Double Dragon, Gargoyles, and Ace Ventura: Pet Detective.
35. Sunwoo Entertainment - Prepare to nostalgia hard as you take this trip down TV memory lane! Chip 'n Dale Rescue Rangers, Gummi Bears, Care Bears, TaleSpin, Darkwing Duck, Goof Troop, Rugrats, Rocko's Modern Life, Aladdin series, Duckman, Gargoyles, The Angry Beavers, Johnny Bravo, The Wild Thornberrys, Invader Zim, dozens others, and even some of Family Guy. Those are the shows that were partially outsourced to this studio. Sorry to kill your nostalgia, but it's the sad truth. I wish I had room in this list to write about all of the South Korean studios I found that were in similar positions, but instead I'll just give them shout outs here, and include their significant contributions that don't overlap with the ones preceding it in this paragraph: Hanho Heung-Up (The Magic School Bus, The New Adventures of Winnie the Pooh, The Real Ghostbusters, Doug, Clifford the Big Red Dog, and Teenage Mutant Ninja Turtles, though Ireland's Fred Wolf Films Dublin deserves credit for TMNT as well). Anivision (Aaahh!!! Real Monsters, The Simpsons, and King of the Hill). Dong Woo Animation (Baby Looney Tunes, The Boondocks, Dragon Tales, Justice League, Teen Titans, and Jackie Chan Adventures. "One morrrre thing!" Also, Initial D). Koko Enterprises (Animaniacs). AKOM (Arthur, The Tick, Pinky and the Brain, and The Land Before Time sequels). Saerom (Captain Planet). Depressing, right? Because so little of it was documented thanks to American studios taking all of the credit, it's hard to know the actual extent to which outsourcing was used by domestic animation giants.
34. Toon City - Ding, ding, ding! What's that? It's time for another round of nostalgia nightmare as we educate the masses on all of the shows that were outsourced to this Philippines animation studio? You bet! All aboard, here we go! Aladdin series, 101 Dalmatians series, Lilo & Stitch series, Bonkers, Atlantis: The Lost Empire, Gargoyles, Bratz, Kim Possible, The Looney Tunes Show, The Land Before Time series, Mighty Ducks series, The New Adventures of Winnie the Pooh, The Lion King 1½, and plenty of other contract work on just about every other DisneyToon Studios project.
33. Wang Film Productions - Formerly known as Cuckoo's Nest Studio, this is one of the oldest studios in Taiwan and has done outsource work on hundreds of animated shows and films. Because I already burst your nostalgia bubbles with the huge South Korean paragraph earlier, instead I'll just save space and let you weep while scrolling through this wall of prolific classics that they're responsible for. Please note that the list includes The Brave Little Toaster, FernGully: The Last Rainforest, The Thief and the Cobbler (look at its DVD cover and ask yourself if there's an Aladdin conspiracy theory involved. Answer: Yep!), and even The Lion King!
32. Blue Sky Studios - Founded in 1987, this now famous studio began by making modest TV commercials in its infancy, and later moved on to special effects in the movie industry after 1997. They started creating their own animated feature films in 2002 with Ice Age, and followed it up with Robots, Ice Age: The Meltdown, Dr. Seuss' Horton Hears A Who!, Ice Age: Dawn of the Dinosaurs, and Rio. Each of those films cost no more than $90 million to make, and each made no less than $260 million, with their third Ice Age film netting over $886 million. Unsurprisingly, their next film is another Ice Age movie!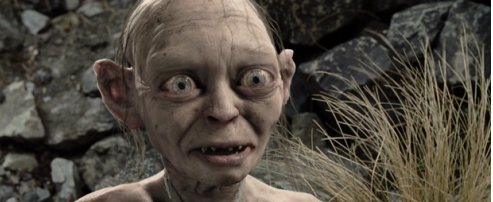 31. TMS Entertainment - Founded in 1946 and formerly known as Tokyo Movie Shinsha, TMS is one of the oldest animation studios in Japan and has created over 100 different series over several decades, including internationally influential works like Akira, Hamtaro, Lupin III, and Ace o Nerae! (Aim for the Ace!). In addition to all of this, TMS also did contract work for overseas classics like Inspector Gadget, DuckTales, Animaniacs, Tiny Toon Adventures, Batman: The Animated Series, Dennis the Menace, and a plethora of other American classics I've mentioned elsewhere on this list.
30. Weta Digital - After Peter Jackson and others founded this New Zealand studio in 1993 it did VFX work on three mostly unsuccessful films. Next, it dazzled audiences with its effects in Contact. Then came the news that would forever change the studio and the movie industry: Peter Jackson won the honor of creating The Lord of the Rings movie trilogy. After those immensely influential films made Gollum the benchmark of 3D art on the entire planet, they went on to make 19 more jaw dropping VFX films including Rise of the Planet of the Apes, King Kong, and much of the Pandora world in Avatar, with five more exciting projects on the horizon. In the next few years we'll be impressed by Weta Digital again when The Hobbit: An Unexpected Journey and The Hobbit: There And Back Again are released. If I rewrite this list again in five years, Weta will likely have earned its way quite higher in the ranks by then. Fun fact: To render their scenes in Avatar, Weta used a 10,000 square foot server farm that had 4,000 HP servers with 35,000 processor cores!
Pages