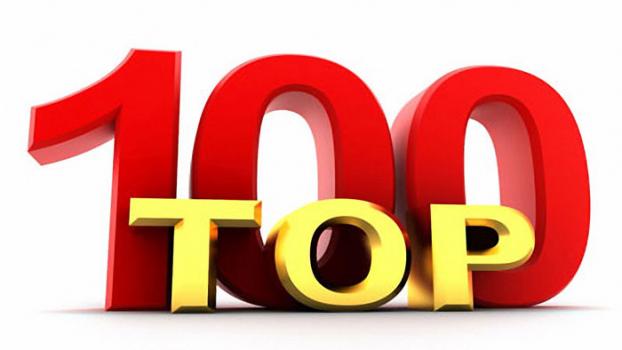 90. John Lounsbery - 
You will notice a common thread throughout this list, Disney Legends. But how could we possibly resist honoring the men and women already honored by the most venerable animation company on the planet. John Lounsbery is another Disney Legend to make the list. John received his Legend status posthumously in 1989, in recognition of his work on films like Fantasia, The Jungle Book, 101 Dalmations, the Adventures of Winnie the Pooh, The Rescuers and many more. 
 
89. Marc Davis - 
Marc Davis was famously known as the "ladies man" of Disney's Nine Old Men. Marc was the Disney animator responsible for creating and animating most of their female characters, including Snow White, the nightmare-inspiring Cruella De vil and Cinderella. On a non-animation note, he also designed Disneyland's most-famed ride, the original Pirates of the Caribbean.
88. Trey Parker and Matt Stone - We certainly couldn't create an influential people in animation list without accrediting the work of Trey Parker and Matt Stone, the Matt Groenings of their time. With the creation of South Park Trey and Matt brought for-adult animation back to primetime with their racy and at-times-disgusting show.
87. Gen Fukunaga - 
Gen Fukunaga is the creator and CEO of FUNimation, the largest anime studio in North America. Gen built the empire from a single license then continued to maintain the FUNimation's prominent place in the industry. He did all this while most of his competitors were going under, something that catapaulted him to the top of the American anime scene. Without Gen the American anime landscape would look a lot different.
86. Robert "Bob" McKimson - 
Do you like the Foghorn Leghorn character? If you do, then you have Bob McKimson to thank. He also animated every Tasmanian Devil short and Hippety Hopper/Sylvester appearances. Bob spent the majority of his professional animation career working at Warner Bros., with the exception of a 2-year hiatus to do a stint at Disney. Bob served as Director at Warner until the studio closed their cartoon studio in '64.
85. Eric Larson - 
Despite Eric Larson being probably the least recognizable of all of Disney's Nine Old Men, his influence has the furthest reach. He helped scout and train an entirely new generation of Disney animators, including Joe Ranft, Henry Selick, John Musker and Ron Clements, through his Talent Program. In doing so he helped shape the future of Disney, a bold move that was much needed at the time given the recent Disney brain drain.
84. Ward Kimball - 
One of the many Disney legends on our list is Ward Kimball. Ward was known for his unrelenting love of both music and animation, something he combined beautifully in his work. He led the venerable Disney jazz group and animated on many feature-length Disney films, including Dumbo, Alice in Wonderland, Cinderella and Pinocchio.
83. Mike Judge - 
You may or may not be familiar with Mike Judge's name but you most certainly know some of his not-so-classic Americana creations: the long-running Beavis and Butthead and King of the Hill. The American animator, film director, writer and voice actor has also lent his genius to major films like Office Space, Idiocracy, and Extract.
82. Mary Ellen Bute - 
Yale educated Mary Ellen Bute was a pioneer animator in the early American film scene and a one of the nation's first experimental film makers. Her credits include several classic visual music pieces like Synchrony (with  Joseph Schillinger and Lewis Jacobs), Parabola, Color Rhapsody, Pastorale,The Boy Who Saw Through, and Passages from Finnegans Wake. Her work was regularly displayed in prominent theaters around the country including Radio City Music Hall and are archived at Yale University, the Museum of Modern Art in NY and the Beinecke Library. Mary was also a founding member of the Women's Independent Film Exchange.
81. Alexei Karaev - Alexei Karaev (aka Alexey Karaev) is a Soviet animator famed for his visually stunning paint-on-glass technique. His credits include The Lodgers of an Old House (1987), Pink Doll, Inmates of the Old House and his work on Shakespeare: The Animated Tales.
Pages