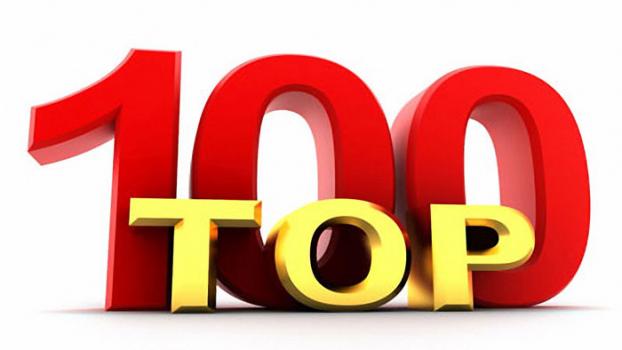 60. Walter Lantz - Amongst Walter Benjamin Lantz 's many, many accolades he was bestowed a special Academy Award on Lantz, "for bringing joy and laughter to every part of the world through his unique animated motion pictures." The award has been given out only three times to date, the first to Disney, the second to Walter and the third to Chuck Jones. This man credited with "bringing joy and laughter" founded Walter Lantz Productions and created beloved character Woody Woodpecker.
59. Shamus Culhane - James "Shamus" Culhane worked at all the biggies:  Disney, Walter Lantz Studio, Fleischer Studios, Ub Iwerks Studio and Bray Studios. While working on Snow White, he personally created the "Heigh Ho" scene, Shamus created a high-speed animating technique that used the right side of the brain to animate quickly with dashed-off sketches. As an animation great looking to pass on his knowledge Shamus authored two highly-respected animation books: the animation how-to book Animation from Script to Screen, and his biography, Talking Animals and Other People.
58. Bill Melendez - José Cuauhtémoc "Bill" Meléndez is a Mexican-American director, character animator, producer and voice actor. Bill is well-known for his work for Warner Bros., specifically for his work on the adored Peanuts series. Bill even accidentally became the voice actor for Snoopy after he mumbled gibberish into a tape recorder and sped the recording up to give it the distinctive  "Snoopy" sound. Bill received residual royalties for the Snoopy voice until the day he died. In his long career Bill worked at several studios including Disney, Leon Schlesinger Productions, UPA, Playhouse Pictures and John Sutherland Productions. 
57. Wolfgang "Woolie" Reitherman - Yes, we are making our way through the entire list of Disney's Nine Old Men. This stop: Wolfgang "Woolie" Reitherman. One need look no further than his list of credits to understand why he made the list. As a Disney animator Woolie contributed to: Pinocchio, Fantasia, Dumbo, Cinderlla, Alice in Wonderland, Peter Pan, Animal Farm, Lady & The Tramp, Sleeping Beauty and more. He was a director for: Sleeping Beauty, 101 Dalmations, The Sword in the Stone, The Jungle Book, The Aristrocats, Robin Hood, Winnie the Pooh and The Fox and the Hound (the final four he was also had producer credits on).
56. Iwao Takamoto - 
Japanese-American animator Iwao Takamoto got his start with a job offer from Walt Disney to become an assistant animator, working under animation legend Milt Kahl. Before leaving Disney for Hanna-Barbera he worked on classics like Cinderella, Lady and The Tramp and Sleeping Beauty. At Hanna-Barbera his character design talents were truly recognized and he created some of their most classic characters, including Scooby Doo, The Jetson's dog Astro and Penelope Pitstop. His talents were further recognized and he was given task of producing the shows The Addams Family, Hong Kong Phooey and Jabberjaw, and directing feature-length films including Charlotte's Web and Jetson's: The Movie. After serving as VP of Creative Design for a number of years, in 2005 he was awarded the Animation Guild's Golden Award—honoring his 50 years in the industry. 

Takamoto died in 2007, three weeks after Joseph Barbera. His memoirs were published in 2009, Iwao Takamoto: My Life with a Thousand Characters.
55. Roy O. Disney - 
Despite being regularly overshadowed by his more-creative brother Walt Disney, Roy O. Disney (father of Roy E. Disney) deserves an esteemed position on our list for being the co-founder of the greatest animation company on the planet, the legacy that is Disney. Roy's contribution to the empire was less creative, hence a lower ranking on the list than Walt, than most of the people on this list as he spent his life ensuring that Disney remained financially stable--without which Disney might not have the hundreds of classics that highlight animation history. He is also responsible for Walt Disney World getting its name, as the name of the park was a tribute to his recently deceased brother. Roy headed up the company from 1929 until 1968.
54. Ray Harryhausen - Raymond Frederick "Ray" Harryhausen is the creator of "Dynamation", a stop-motion animation model. One of his most notable animation works was Mighty Joe Young, a creation that won him an Academy Award for special effects. At the behest of his large following of fans the Academy of Motion Picture Arts and Sciences recognized his contribution to animation by awarding him the Gordon E. Sawyer Award for "technological contributions [which] have brought credit to the industry". His work has been celebrated by an exhibition at the London Museum of the Moving Image and Hollywood has honored the legend with a star on the Walk of Fame.
53. James Cameron - 
Despite working primarily outside the realm of animation, Canadian director James Cameron contributed much to the industry, including developing the digital 3D Fusion Camera System—a stereoscopic 3D technology. This technology was used to create sensational movies like Avatar, Tron: Legacy, and Pirates of the Caribbean: On Stranger Tides. While he is not an animator by trade he has brought special effects to a whole new level thanks to the giant success of his films and his artistic vision.
52. Kathleen Kennedy & Frank Marshall - Husband-wife duo Kathleen Kennedy and Frank Marshall were another team to make our list as a single entry, due to their joint effort to expand animation and special effects as an art form. Kathleen and Frank, along with Steven Spielberg created one of the industry's largest production companies, Amblin Entertainment. The team's use of special effects in their blockbuster movies helped to bring special effects to the big screen. Their titles include: Arachnophobia, The Curious Case of Benjamin Button, Congo, Jurassic Park, E.T., and The Last Airbender.  On her own Kathleen has been called the second most successful producer of all time, the first being her business partner and close personal friend, Steven Spielberg.
51. Dennis Muren
If -  Steven Spielberg, James Cameron and George Lucas help create the face of the special effects industry (glory hogs), the Dennis Muren is the hands behind it. Dennis is the man behind the curtain for all three director/producer's special effects. He was also a good chunk of the brilliant talent behind Jurassic Park's CG dinosaurs.

Throughout his long and successful career he has won 8 Oscars for Best Visual Effects, 9 Academy Awards (the most awards given to any one movie maker) and been the only special effects artist to be awarded a star on Hollywood's Walk of Fame.
Pages