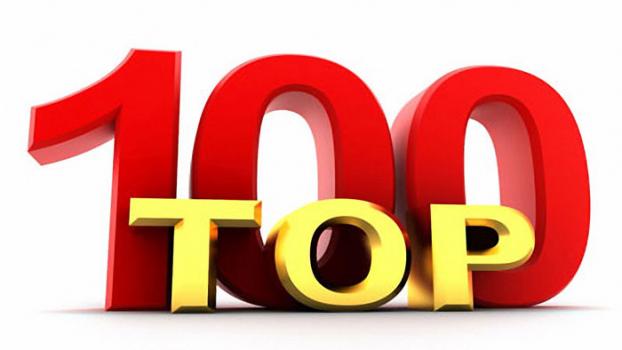 20. Dr. Seuss - Theodor Seuss Geisel, or as the rest of us know him—Dr. Seuss, is one of the most beloved authors in the country. Most of us watch the animated version of his work every Christmas and put on his animated shorts for our children to marvel at. His ability to transport his readers and viewers into his uniquely Dr. Seuss-ified world. There is even a name for his hardcore fans, Seussophiles. Despite not being an animator by trade his contribution to the magical animation art form is felt nonetheless and has had repercussions through reproductions for decades.
19. Brad Bird - Brad Bird is the director responsible for box-office hits The Incredibles (which he wrote in addition to directing) and Ratatouille. He also made the highly-acclaimed, albeit relative box-office dud, The Iron Giant. It is Brad's reknowned hands-on approach and staff engagement that fostered his teams' creativity, leading to the incredible success of his productions. Before becoming a high-profile director he worked at Klasky Cuspo and helped turn The Simpsons from one-minute shorts into the half-hour show we all have come to love.
For his work on The Incredibles Brad won his first Academy Award for Best Animated Feature. Ratatouille earned him his second. In honor of Brad's vision for the "art form" (in The Incredibles DVD commentary he said he would punch the next person who called animation a mere genre), he takes a prominent place on our list. Brad if you are reading this list my apologies for occasionally using the term 'genre', but using the term 'art form' a hundred times over in a short space loses its romantic appeal.
18. Hayao Miyazaki - 
Hayao Miyazaki is touted as being Japan's Walt Disney. Despite having markedly different artistic styles Hayao's 5-decade contribution to animation, specifically Manga and Anime, is just as great. Time Magazine recognized this when they named him one of the most influential people. Along with Isao Takahata he co-founded Studio Ghibli. Recognizing his genius American studios began approaching him, including Miramax—who commissioned him to create Princess Mononoke. Hayao created the first anime film ever to win an Academy Award.
17. Bob Clampett - 
Robert Emerson "Bob" Clampett was the original loony toon. His industry-recognized work on the Looney Tunes animation series won him a distinguished place in the animation industry, and a place on our list. With decades in the business, the majority of which spent at Warner Bros., Bob earned his "golden boy" status—much to the dissaproval of many in the business, particularly Chuck Jones. Jones described Bob as "a shameless self-promoter who provoked the wrath of his former Warner's colleagues in later years, for allegedly claiming credit for ideas which were not his." Despite Chuck Jones' and others' scathing criticism Bob the work he contributed to the industry is undeniable, including many lovable characters and directing credits on 84 cartoons that have been deemed classics.  Before his death in 1984 Bob toured post secondary campuses and animation festivals as a guest lecturer on animation history.
16. Don Hertzfeldt - 
Listing all the accolades for Don Hertzfeldt would take a lot of space. Thankfully this article on the infinitely-spaced internet, so I will give it a whirl. His body of animation work has earned over 150 awards from the animation community, including being listed on the list of "The 100 Important Animation Directors" of all time. In 2010 he earned the San Fran International Film Festival's "Persistence of Vision" Lifetime Achievement Award—at just 33 years old. Don's work helped define the animation shorts art form, a feat noted by Sundance when they wrote "If cinephiles think shorts don't generate the same sort of hype and fanbase as feature films, they obviously haven't heard of Don Hertzfeldt." Don's most famous works are his animation shorts Rejected and Everything Will Be OK. A part from the work he has done in his short lifetime, Don's surrealism and absurdism was a prominent influence to other animators in the 2000s.
15. George Lucas - 
Anyone who has watched the original and digitally remastered version of the Star Wars saga understands just how far special effects has come. A good chunk of that is due to Star Wars creator, George Lucas. Since Star Wars George has continually contributed to the special effects and video gaming industries via Lucasfilm. And let's not forget that without the founding of the Graphics Group, we would not have Pixar.
14. Stan Lee - 
Anyone who understands the deep connection between the comic book and animation industries will applaud to Stan Lee making the list. His character vision single-handedly led to the creation of some of the world's most famous animated characters, like Spider-Man, the Hulk, Ironman and Thor. Never one to rest on his creative laurels Stan merged the comic and animation industries when he upgraded Marvel Comics from a comic-book company to world-famous multimedia corporation. Stan has been inducted into the Comic Book Hall of Fame and was awarded the National Medal of Arts, has a star on Hollywood's Walk of Fame. In 2012 he was awarded the Lifetime Achievement Award from the Visual Effects Society, the same award given to George Lucas, Robert Zemeckis, Dennis Muren, Steven Spielberg, Kathleen Kennedy & Frank Marshall, James Cameron, and Ray Harryhausen. 

Oh and October 2 is Stan Lee Day.
13. Steven Spielberg - What can one even say about one of, if not THE, greatest filmmaker of our time. His four decades of films have almost single-handedly advanced the special effects industry leaps and bounds. The writer/director/producer/video game designer/studio entrepreneur has been met with success unparalleled in the film industry and his name is on title of the most influential films of this millennium. From an animation/special effects perspective he co-founded both Amblin Entertainment and DreamWorks. Steven's creations: Schindler's List, Saving Private Ryan, Jaws, E.T. the Extra-Terrestrial and Jurassic Park each became the highest-grossing films of all time. As a producer he headed up the production teams on several of his cartoons, including, An American Tail, The Land Before Time, Who Framed Roger Rabbit, Tiny Toon Adventures, Animaniacs and Pinky and the Brain. As a video game designer Steven collaborated on Boom Box (and the sequel), The Dig, and created the Medal of Honor series. In recognition of his work he has been named by Time Magazine as one of the 100 Most Important People of the Century, by Life as THE most influential person of his generation and by Premiere as THE most powerful and influential figure in the motion picture industry. In 2011, his work on The Adventures of Tintin won him the Golden Globes Best Animated Feature Award and the Producer's Guild of America's Animated Theatrical Motion Picture Producer of the Year award.
12. Milt Kahl - Milt Kahl is one of Disney's Nine Old Men and is considered to be one of finest draughtsmen in the business. He helped shaped the face(s) of many classic Disney characters by refining other animators sketches with his angular style. The style he derived from Ronald Searle and Picasso helped him become one of the contemporary masters of the art. Milt also helped shape the next generation of Disney artists by creating successful proteges, including Brad Bird. Milt was recently honored by the Academy of Motion Picture Arts and Sciences with a tribute entitled "Milt Kahl: The Animation Michelangelo".
11. J. R. Bray - Between 1913 and 1937 Bray Studios produced over 500 films, the majority of which were animated and documentary shorts. John Randolph Bray was the studio founder, and amongst the first animation professionals in the country. Bray's 1920s classic The Debut of Thomas Cat was the second-ever animated film created in (Brewster) color (the first was Winsor McKay's Little Nemo, created in 1911). The studio remained in production until the 1970s. J.R. passed away shortly after, in 1978. Noted as often being one-step behind animation legend Winsor McKay it was rumored that Bray once posed as a journalist to visit McKay, where he gleamed many of McKay's original animation techniques—techniques that J.R. not only incorporated into his work but also patented. After trying unsuccessfully to to sue McKay for using the techniques J.R. was forced to pay royalties to McKay for some time after.
10. Bill Hanna/Joe Barbera - 
The multi-Academy Award and Oscar winning Bill Hanna/Joe Barbera duo certainly warranted individual spots on our Top 100 list, but separating the dynamic duo seemed criminal. Their joint effort in creating Hanna-Barbera led to the creation of so many beloved characters, including Huckleberry Hound, Yogi Bear, the Flintstones, the Jetsons, Jonny Quest and Scooby Doo. And let's not forget the original cat-and-mouse duo: Tom and Jerry. Since the late 50s the team revolutionized the animation for TV genre, a feat not forgotten despite the passing of William in 2001 and Joseph in 2006.
Pages