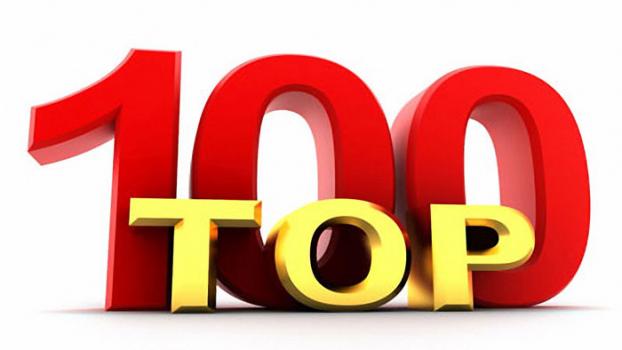 70. Kyle Cooper - Kyle Cooper will likely be a surprising name on this list given that his focus is on motion picture title sequences and does not work in a traditional animation design, but keep reading. Kyle, creator of Prologue and Imaginary Forces (a division of R/GA, a company where Kyle served as Creative Director), solidified the desire for heavy CG and animation in motion picture title sequences. His creative work combined with the growth he influenced in the animation industry made him a candidate on our Top 100 Most Influential People in Animation list.
69. Suzan Pitt - 
Many animation professionals who  made this list aren't exactly brand names but their unique style pushes the animation envelope. Suzan Pitt is one of those people. Her surreal, psychological animated films (and paintings) have received critical acclaim and been exhibited around the world. Suzan also shares her vision with the next generation of animators as a professor of the Experimental Animation program at the California Institute of the Arts. So let's face it, in an industry whose work is beginning to be called derivative of itself, envelope-pushers like Suzan are helping shape it in a bold new direction.
68. Ken Ralston - The visual effects revolution has opened up work being done in the animation industry by providing a major stream of revenue and new form of expression. Ken Ralston is an early pioneer in the VE industry, and Creative Head and VE Supervisor at Sony Pictures Imageworks. For over 30 years Ken has been lending his creative vision to the industry, unparalleled in his intuitive vision and VE mastery. 

Ken's creative credits include supervising effects on Tim Burton's Alice in Wonderland (3D), Star Wars: Return of the Jedi (for which he earned one of his 5 Oscars), Cocoon, Back to the Future, Who Framed Roger Rabbit, Forrest Gump, The Mark, Castaway, Men in Black II and many many more.
67. Phil Tippett - 
Award-winning visual effects supervisor and producer Phil Tippett made the list due to his incredible work in character animation and creature design. If you haven't heard of Phil he was the one who created the creatures in Dragonslayer, a movie made famous thanks to his revolutionary go-motion technique. Phil was also originally hired to create the digital dinosaurs in Spielberg's blockbuster hit Jurassic Park, but lost the role to  Industrial Light & Magic after Spielberg decided on CG over go motion, a move Phil responded with the flip comment, "I've just become extinct".
66. Norman McCabe -Norman McCabe made our list due to his LONG career as an American animator, despite lack of formal acclaim. The majority of Norman's work has long been forgotten due to his lack of creation color cartoons during Warner Bros. golden age. Also much of his work received accolades from people in the industry although much of it wasn't released in any major way due to it pushing the political envelope, most notably his work on The Ducktators, Confusions of a Nutzy Spy, and Tokio Jokio.
65. Les Clark - 
Les Clark had the very notable distinction of being the first of Disney's Nine Old Men. Walt hired Les after complimenting him on the menu lettering he made at a candy shop, a kind move from Disney that warranted him a lifetime of faithful service from Les (he was the longest continuously employed member of Walt Disney Productions). Les was the only one of the Nine Old Men ( along with Ub Iwerks) who had the opportunity, and glory, of working on the origins of the Disney mouse who needs no introduction. Thanks to the timing of Les' fortunate entrance into Disney combined with his commitment to Disney Clark helped shape the face of both Disney and the animation industry as we know it.
64. Cornelius "Corny" Cole - III
The late Cornelius "Corny" Cole III's contribution to the animation scene is unquestionable. A beloved animator, graphic artist, illustrator and teacher, Cornelius—ah heck, let's call him Corny--, Corny joined the animation ranks in the 50s and cemented solid friendships and working relationships with animation greats like Bob Kurtz and Chuck Jones. Corny contributed many works throughout his long career to Disney, Warner Bros and other highly-visible studios, working on productions like Lady & The Tramp, Gay Purr-ee, The Phantom Tollbooth and Ant & The Aardvark.
63. Virgil Ross
Its - no wonder Virgil Ross was the success he was, and why he made our list, as he learned the craft under the expert tutelage of Tex Avery, Bob Clampett, Friz Freleng, and Leon Schlesinger. Despite spending 30 years animating for Warner Bros., Virgil also worked with Filmation, Hanna-Barbera and Marvel Comics. Virgil helped to build the careers of classic animation characters like Bugs Bunny, Daffy Duck, Yosemite Sam, Tweety, Road Runner and Wile E. Coyote. Despite an impressive career Virgil remained humble and self-effacing. Another awesome quality of Virgil's is his hell of an ability to tell a story, including the one he told Animato Magazine where he recanted the tale of how Bugs Bunny got his name, "we received orders from the story department that they needed a drawing of a bunny. We all did drawings and tacked them on the wall, and the storymen voted on them. We had one writer named Bugs Hardaway, and for some reason, this one drawing became known as Bugs' Bunny," says Virgil. "Leon Schlesinger liked the sound of the name and told them to keep it, and that's how Bugs Bunny got his name."
62. Mike Maltese - Mike Maltese is another award-winning animator on our list that worked alongside the greats, undoubtedly gleaning some of their industry-defining skills. This seems to be a pattern. Mike had the opportunity to work alongside animation greats like Friz Freleng and Chuck Jones. Mike and his partners created Academy Award-winning For Scent-imental Reasons and "Best Documentary Short Subject" film So Much for So Little. Mike's character in Fresh Hare, Hare Trigger introduced the Yosemite Sam character and the character from One Froggy Evening featured the first appearance of the soon-to-be Warner Bros mascot, Michigan J. Frog.
61. Norman McLaren - 
Canadian animator Norman McLaren's list of awards is longer than some animation films' credits. His pioneering work in drawn-on-film animation, visual music, abstract film, pixilation and graphical sound warranted him a lifetime achievement award as an Officer of the Order of Canada. Other awards include recognition from the Annie Awards, the Oscars, BAFTA, multiple Golden Sheaf awards and multiple Academy Awards. His work in visual music techniques for combining and synchronizing animated productions with music.
Pages