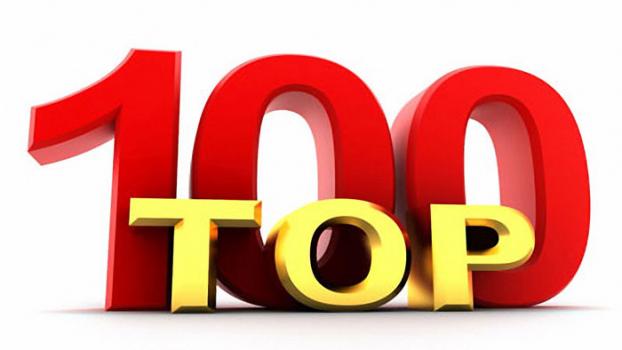 40. Jerry Beck - 
In addition to honoring the creative minds behind the animation industry we are also recognizing those who played a pivotol role in preserving the rich history of the industry. Enter Jerry Beck. Animation historian and preservationist, Jerry has helped document, preserve and create awareness for the formidable history of animation. His work restoring, remastering and releasing of uncut classics, then releasing them on DVD has helped to restore the luster and importance of classics like Popeye, Looney Tunes Golden, Woody Woodpecker and Friends Classic Cartoon collections. 

Jerry has also authored several books, including the Tom and Jerry Mini-Classics book, The Flintstones Mini-Classics book, The Animated Movie Guide, Pink Panther: The Ultimate Guide to the Coolest Cat in Town!, The Hanna-barbera Treasury,  Animation Art: From Pencil to Pixel, the World of Cartoon, Anime, and CGI and many more. Without historians like Jerry the younger animation generation may not have access to or knowledge of the classics that shaped the industry.
39. Fred Seibert - 
If you work in animation, you've heard of Frederator Studios. Fred is the one who put the Fred in Frederator. Fred and his studio have played pivotol roles in Dexter's Laboratory, The Powerpuff Girls, Courage the Cowardly Dog, The Fairly OddParents, My Life As A Teenage Robot, ChalkZone, and Fanboy and Chum-Chum.  His work helped expand the scope of animation by bringing the genre to an older audience. Fred also helped create the Nicktoons Film Festival.
38. Bruce Timm - 
Bruce Walter Timm is to DC Comics what Stan Lee is to Marvel. His superhero animation helped define many of the characters and work in the DC Animated Universe, and he helped signifiantly to build the modern DC franchise. Bruce co-created and produced both the Batman: The Animated Series and Superman: The Animated Series, along with work on Flash Gordon, He-Man, The Lone Ranger, Justice League, She-Ra and Blackstar. After joining Warner Bruce helped develop Tiny Toon Adventures. Bruce's unique DC stylings led to the coining of the term "Timmverse" style.
37. Masao Maruyama - 
Masao Maruyama helped found Madhouse studio, along with Osamu Dezaki, Yoshiaki Kawajiri, and Rintaro. Madhouse is famed for a long chain of hit successes, like The Girl Who Leapt Through Time. Masao made the list over the other Madhouse creators because in addition to starting Madhouse he is their Chief Creative Officer. Everything Madhouse makes has Masao's essence, and fingerprints, all over it. Masao has also been instrumental in bringing Otakon anime to the United States and is credited with bringing artistically distinct, up-and-coming Japanese animation directors' work to America—a bold move that sets him apart from his rather Otaku-formulaic counterparts.
36. Seth MacFarlane - 
Seth MacFarlane is the younger generation's Matt Groening, having created (and voiced much of) Family Guy, American Dad and The Cleveland Show. His work as an actor, voice actor, animator, producer and director has been noted across the industry. Before moving on to create the uber-popular sitcoms listed above Seth animated for several of Hanna-Barbera's hit shows, including Johnny Bravo, Cow and Chicken and Dexter's Laboratory.

Seth's accolades include two Primetime Emmy Awards, an Annie ward and a Webby Award for Film and Video Person of the Year. Seth's work has received numerous criticisms from people in the industry about the racy-ness of his cartoons, including from the rather racy-themselves South Park creators Trey Parker and Matt Stone; although how the creators of South Park earned the right to criticize other animtors for being 'racy' is beyond me. So despite, or possibly because of, this controversy Seth earned a distinguished place on our list.
35. Alexandre Alexeieff - 
Alexandre Alexandrovitch Alexeieff was a Russian-born artist who created much of his body of work while living in dreary—oops I mean 'romantic'--Paris. Alexandre is credited with creating the pinscreen and totalization animation techniques, although he credits a fair share of the work to his wife Claire Parker. Throughout his career he illustrated for over 40 books, more than 40 advertising films and holds producer credit on 6 films made on the pinscreen.
34. Mel Blanc - 
Melvin Jerome "Mel" Blanc is a less-than-traditional choice for the Top 100 Most Influential People in Animation, but we couldn't resist. You might not recognize his name, but you would recognize the voice; Mel's voice was the vocals behind Bugs Bunny, Daffy Duck, Porky Pig, Tweety Bird, Sylvester the Cat, Yosemite Sam, Foghorn Leghorn, Marvin the Martian, Pepé Le Pew, Speedy Gonzales, the Tasmanian Devil, Barney Rubble in The Flintstones and Mr. Spacely in The Jetsons...just to name a few. At the time of his death he was hailed as "The Man of a Thousand Voices". Mel was THE voice actor in the industry for a long time and at the time of his death it was estimated that over 20,000,000 people a day heard his voice in one way or another.  
33. Bob Iger - 
Bob Iger is the result of Roy E. Disney's "Save Disney" war, but he had his work cut out for him as Disney CEO, especially after the previous CEO created a virtual nightmare for the franchise. Bob's major contributions to Disney and animation as an art form consist of repairing the damaged relationship with Roy E. Disney (from which the company's creative output suffered), brokering the  purchase and takeover of Pixar, and acquiring Marvel comics. Through his dedicated work he has helped return Disney to its former glory. 
32. Jeffrey Katzenberg - 
Very few people have led Disney or DreamWorks. Jeffrey Katzenberg has done both. Having done both his name is rightfully attached to blockbuster favorites like Shrek, Antz, The Prince of Egypt, The Road to Eldorado, Chicken Run, Madagascar, Kung Fu Panda, Monsters vs. Aliens, How to Train your Dragon and Megamind. Quite the portfolio. 

When Eisner was put in charge of Disney Jeffrey, as studio head, was partly responsible for helping turn the studio around during the Disney Renaissance. After being ousted from Disney for lack of promotion Jeffrey co-founded DreamWorks along with Steven Spielberg and David Geffen.
31. Tim Burton -
Tim Burton has combined his dark and quirky edge with his fantastic ability to build solid, long-lasting relationships to become one of the more inspirational filmmakers of our time and his work been attributed as inspiration to many of today's young animators.  

After graduating from Cal Arts, a known breeding grown for Disney, Tim was recruited into the Disney ranks as an animator. Unsurprisingly that didn't last long, as Tim had difficulty conforming to Disney's happy-go-lucky cartooning style.  Instead he was turned into a character artist--although none of his far-too-gothic-for-Disney characters were accepted by Disney. The company did however recognize young Tim's talents and started finding other passion projects for him to work on, including animated shorts Vincent and Frankenweenie, and poem and artwork that later morphed into The Nightmare Before Christmas. The two animated shorts were barely released by the studio but Tim did get the chance with them to work with his idol, Vincent Price. Frankenweenie is rumored to be in production currently for feature-length release. 

After Stephen King saw Frankenweenie Stephen spread the word about Tim through the animation grapevine and he got a job creating Pee-wee's Big Adventure, after which his directorial and producer talents were taken seriously and he was allowed to create Beetlejuice. The rest is history and Tim was allowed to run wild with his creative vision, creating modern stop-motion classics like The Nightmare Before Christmas and Corpse Bride. He also created the most recent Alice in Wonderland 3D movie, which went on to become the 9th highest-grossing movie of all time. Other (special effects-laden) credits to Tim include Ed Wood, Edward Scissorhands, Charlie and the Chocolate Factory, Batman, Planet of the Apes and the boxoffice blunder, but cult classic Attack on Mars. 

Despite leaving behind animation at an early age for filmmaking, Tim's animation background undoubtedly led to his creative use of special effects and stop-motion. His dark creative vision as a director is undeniable, making him arguably one of the most influential directors of our age.
Pages