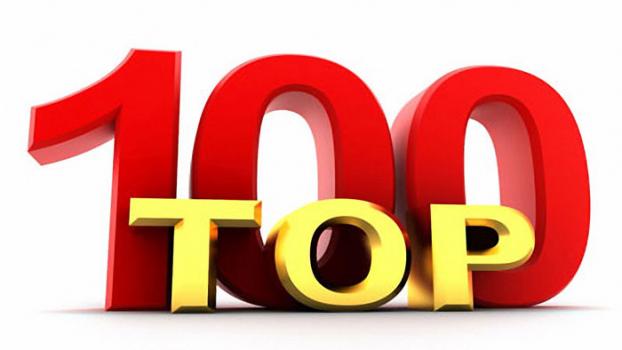 80. George Dunning - George Garnett Dunning was a Canadian animator and film maker who's most famous achievement was directing and animating the 1968 Beatle's movie Yellow Submarine. During his long, successful career he worked closely with Norman McLaren and Jim McKay and opened two animation studios: Canada's Graphic Associates and TVC—where he produced over a hundred commercials a year. Apart from his professional creations, throughout his career he created many personal short films with notable surreal and Kaftaesque motifs.
79. John Canemaker - Born John Cannizzaro Jr this animation marvel later changed his name to the well-known John Canemaker. This indie animator, animation historian, teacher, author and lecturer was best known for his creation of America's favorite cat, Felix the Cat. He documented the lives of and created documentaries about several animation greats, including Winsor McCay, Tex Avery, Walt Disney' (and his Nine Old men) and Mary Blair. His 28-minute film documenting his relationship with his father, The Moon and the Son: An Imagined Conversation, won an Academy Award, as did many of  his other works.
 
78. Igor Kovalyov - 
Internationally acclaimed animator, film maker and director Igor Kovalyov created award-winning Andrei Svislotski: Hen, Bird in the Window and and Flying Nansen. He is also co-founded the brilliant Pilot School of Animation in Moscow—an outfit that churned out many of Klasky Csupo's current designers. After tiring of filling Klasky Csupo's roster he went to work for the company himself—going on to majorly contribute to feature films like The Rugrats Movie. 
77. Hugh Harman and Rudy Ising - Golden boys Hugh Harman and Rudolf ""Rudy" Ising were long-time partners who formed the animation team famed for their work at Disney, Warner Bros. and MGM. Their easily-distinguishable stylized version of cartoon drawing was a major contributing factor to the style later accredited to Disney. Their most noted works include Oscar award-winning Peace On Earth and MGM's The Milky Way. 

Despite contributing much to the early animation industry they still remain little-known to many in the industry—with much of the lack of credit being attributed to them being called copy cats of Disney's style despite the fact they created much of it in their earlier years. The team's refusal to bend to budget's and producers led to much of their work remaining unfinished and a lack of enduring, successful characters.
 
76. Dave Fleischer - 
Dave Fleischer is one of the lesser-known 3 Fleischer brothers: Dave Fleischer, Max Fleischer and Lou Fleischer. Dave co-owned Fleischer Studios and acted as an animator film director and film producer. Dave managed to just make the list as he was credited as director on every film released by Fleischer Studio, even though much of the directorial work was performed by the studio's lead animators. Amongst his credits are Betty Boop, Popeye the Sailor, Gulliver's Travels and Mr. Bug Goes to Town. In the late '40s Dave switched over to Universal and became a special effects expert and problem solver for the major studio.
75. Andreas Deja - Andreas Deja was hand-selected by Eric Larson (one of Disney's Nine Old Men) to join the Disney animation staff after several correspondences. Andreas was later mentored by 7 of the then-living Nine Old Men. Since he has created on-going collections of information on each of the men, hoping to one day publish a book about each. Currently his research and writing is on display on his blog.

Despite being known by his colleagues as extremely amiable Andreas must have been at least part villian, as his supervisory-role portrayals of famed Disney villains Jafar (from Aladdin) and Scar (from The Lion King) were especially bone-chilling. Other animations to his credit include Roger Rabbit, Hercules, Lilo, King Triton, Tigger and Mama Odie. He is currently the resident specialist for all Mickey Mouse animations.

In 200 Andreas was awarded the Winsor McKay Award for "outstanding contribution to the art of animation".
74. Oskar Fischinger - Oskar Fischinger was a German-born abstract animator who immigrated to the US after the Nazi stranglehold on Germany forced a near shutdown of the abstract arts. He was offered a job at Paramount Pictures after an agent screened his works Komposition in Blauand Muratti. Another famous work, Motion Painting No. 1, is listed on the National Film Registry in the Library of Congress. He also contributed to Fantasia and Pinnochio and invented the Lumigraph.
73. Émile Cohl -  
French caricaturist Émile Cohl of the fabled and forgotten Incoherent Movement is hailed as "The Father of the Animated Cartoon" and was also known as "The Oldest Parisian". His work with line drawings, cut-outs, puppetry and other media all helped form the art form that we know today. Emile is credited with the creation of animation as he created the first character with his work Fantoche, and was responsible for the first-ever fully animated film, Fantasmagorie (1908).  Between the creation of Fantasmagorie in 1908 and 1923 Emile made over 250 films. In addition to creating the initial animation he was the first to create metamorphosing characters into unexpected images, using animation to throw out ideas of reality, logic and natural sequence.
72. Georges Melies (aka George Miles) - 
Another Grandfather of animation that absolutely had to be on our list is Georges Melies. This French-born illusionist and filmmaker is credited with giving birth to the stop motion animation technique (granted though, it was accidental) and was also the first filmmaker to include special effects in his pictures. Georges was also one of the first filmmakers to incorporate multiple exposures, time-lapse photography, dissolves and hand-painted color. His most famous works include A Trip to the Moon (1902) and The Impossible Voyage (1904).
71. Fred Siebert - 
Fred Siebert made many contributions to the animation industry throughout his career, including taking over Hanna-Barbera and launching an aggressive marketing and creative products campaign to expand the company's impact on the industry. Unfortunately Fred's visionary plans were halted by a merger with Time-Warner Inc.--after which point he moved on to open Frederator Studios. Frederator Studios went on to create the popular series: The Fairly OddParents, the Powerpuff Girls My Life as a Teenage Robot and the highly-rated CG TV comedy Fanboy and Chum Chum. Throughout his 30-year career Fred made notable contributions to not only Frederator Studios and Hanna-Barbera but also MTV Networks and Next New Networks.
Pages