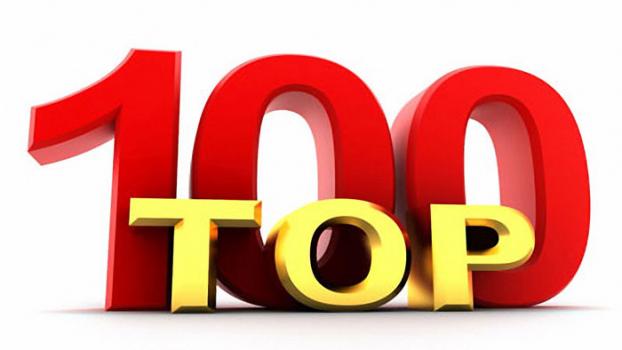 9. Winsor McCay - 
Winsor McCay's Houdini-like illusion skills pioneered the rudimentary animation process of turning drawings into motion. With that claim to fame under his belt, he is rightfully credited as the Father of Animation. And since I can't phrase it better than this I will quote his bio in Wikipedia: "Historically, McCay is in a league only with himself". Winsor's original Gertie the Dinosaur ink-on-rice-paper drawings are still prominently on display in lucky museums and private collections around the world.
8. Dr. Ed Catmull - 
When you're this big, they call you Doctor. Dr. Ed Catmull earned his PhD in computer science (and a B.S. in physics), then was later awarded a Doctoral Degree in Engineering—making him a doctor twice-over (or Dr. squared). To add to his already-impressive resume he was also a co-founder of Pixar and president at Walt Disney. He also served as VP of the Computer Division of Lucasfilm. Ed has earned 5 regular Academy Awards, the Academy Award of Merit, the Gordeon E. Sawyer Lifetime Achievement Award, 2 Scientific and Engineering Awards and a Technical Achievement Award. And that was just to new a mere few. He also warranted Ub Iwerks Award for 'technical advancements in the art or industry of animation'. Dr. Ed Catmull's contributions to the technical advancement of the animation industry are unparalleled. The industry has honored him time and time again for his efforts; efforts that earn him a top place on our list of the most influential people in the animation industry.
7. Ub Iwerks - 
Ub Iwerks is part of the animation royalty that helped create the industry. He is the son of Disney Legend Don Iwerks, but Ub quickly moved out of his father's illustrious shadow to become a prominent animator, character designer, and special effects technician in his own right. Ub not only stepped out of his father's shadow but exceeded his father's contributions when he helped create the world's most-famed and beloved animated character, Mickey Mouse. He also animated Oswald the Lucky Rabbit, entirely on his own. Ub's long and successful career at Disney was cemented by his long-time, close friendship with Walt Disney himself and it has long been suspected that Ub was responsible for much of Disney's early success. Ub has since been honored as a Disney Legend. Disney lost a major powerhouse when Ub opened his own majorly-successful studio in 1930, Iwerks Studio, although Disney quickly rebounded from the loss. In honor of the animation legend a documentary was made on his life and animation contributions in '99, The Hand Behind the Mouse: The Ub Iwerks Story. In '86 DC Comics honored him with the creation of their Doctor Ub'x character. Several noted animators have listed Ub as an inspiration for their work and his style was mimicked by legendary anime artists Osamu Tezuka and Shōtarō Ishinomori. Legendary animator Chuck Jones once jokingly described Iwerks quirky personality when he said "Iwerks is Screwy spelled backwards.".
6. Friz Freleng - 
Being an animator in the golden era of cartoons seems to be the key to a long life. Carl Barks lived almost to his hundredth birthday, Friz Freleng lived almost 90 years, and many others were prominent octogenarians and nonagenarians. Isadore Freleng, or Friz Freleng—on account of his frizzy hair—has been made famous not for his hair, but for his contributions to the to the Looney Tunes and Merrie Melodies classic series from Warner Bros. Friz developed/introduced most of the classic Looney Tunes characters, including Bugs Bunny, Porky Pig, Tweety Bird, Sylvester, Yosemite Sam and Speedy Gonzalez. 

In his directorial career at Warners Friz directed 266 cartoons—more then any other director at the studio. In addition to being the longest-running/busiest director he was also the most-honored, with 4 Academy Awards to his credit. After Warners closed down Friz created a joint venture with his former Warner boss David H. De Patie, De Patie-Freleng Enterprises. Together they created many popular Saturday morning cartoons, the most notable being The Pink Panther Show.
5. Max Fleischer - 
We already noted Dave Fleischer on our list, but scoring a top spot is his more-creative brother, Max. Max was the long-time studio head of Fleischer Studios, the company he started with his brothers. After their invention of iconic characters Betty Boop, KoKo the Clown and Popeye the studio gained notoriety, and a prominent place in the early animation scene.  

Max's creativity went far beyond animating though, he also creatively ran the studio with dumbfounding vision—and inventions. Max's technological advancements of the art form include inventing the Rotoscope and The Stereooptical Process, a precursor to Disney's Mutliplane. Despite creating cartoons in the same era as Disney Fleischer Studios distinguished themselves by creating the distinguished Fleischer look, a sophisticated and gritty look  focusing on surrealism, dark humor and elements of adult psychology and sexuality.

Max also helped pioneer both color and feature-length animated films. Max was pushing their relationship with Paramount to create a feature-length films for 3 full years before Disney released their first, Snow White. Max introduced the Color Classics series as an alternative to Disney's colored Silly Symphonies. Max and his studios contribution to the early animation scene are undeniable, especially as an envelope-pushing alternative to the rose-colored Disney cartoons.
4. Tex Avery - 
It should come as no surprise as that Tex Avery made the list. In fact our surveyed readers near demanded it. If Walt Disney is THE father of animation, then Tex Avery (and Chuck Jones) are its Godfathers. Tex is responsible for the zany Hollywood cartooning style of the '40s that was pivotal to the evolution of the art form. Tex, aka Fred Avery, created the characters Droopy, Screwy Squirrel and Red Hot Riding Hood, and directed the first animations of Daffy Duck and Bugs Bunny.  His work at Warner Bros. and MGM during the formative years of animation had far reaching influences and it is said that almost every animated series of the time has some Tex influence in it. Tex's influential style was described as steering "the Warner Bros. house style away from Disney-esque sentimentality and made cartoons that appealed equally to adults, who appreciated Avery's speed, sarcasm, and irony, and to kids, who liked the nonstop action," by Gary Morris. "Disney's "cute and cuddly" creatures, under Avery's guidance, were transformed into unflappable wits like Bugs Bunny, endearing buffoons like Porky Pig, or dazzling crazies like Daffy Duck."

Thanks to the influence of artists like Tex Avery, Chuck Jones and Max Fleischer, not all our cartoons are happy-go-lucky Disney types.
3. Chuck Jones - 
When we surveyed prominent members of the animation community to name the most influential people in the industry, one recurring name was Chuck Jones (it is also a recurring theme throughout our list, appearing 9 separate times). Of course this comes as no surprise to the animation aficionados reading this, since Oscar Award-winning Chuck Jones is not only a legend in the industry but also a legend that created legends. Chuck's classic characters include The Road Runner, Wile E. Coyote, Pepe LePew, Michigan J. Frog, Marvin Martian and Charlie Dog, to name just a few (seriously, his list is too long to do justice). He also significantly contributed to the development of Daffy Duck, Elmer Fudd and Bugs Bunny. Chuck even helped direct and animate the fantastical Dr. Seuss classic, How the Grinch Stole Christmas. Another list too long to mention is the awards that have been bestowed on Chuck, the highlight of which is a Lifetime Achievement Award from the Oscars for his animation work and industry-defining contributions.
2. Steve Jobs - 
A somewhat less-than-likely candidate for the list of the Top 100 Most Influential People in Animation, Steve Jobs has secured a top spot. When Steve applied his incredible influence to the Pixar company he turned it from a failed George Lucas spin-off to an animation empire. This was before he went back to Apple and invented the iPod. Perhaps partial credit for this listing should be given to the Board of Director boneheads over at Apple who fired the creative boy wonder, freeing him up to discover his love of all things animated. Pixar as we know it, thanks to Steve's influence, has irrevocably changed the face of the modern film and animation industry. Steve, and Pixar's, first film back in '95, Toy Story, was the first feature-length film ever to be created entirely with CGI—and it grossed $360 million. Thanks to Steve lending his creative genius to the animation field we have entirely CGI films like A Bug's Life,, Monsters, Inc., Finding Nemo, The Incredibles, Cars, Ratatouille and the uber-precious WALL-E and Up. While Steve was not an animator himself, he had the foresight to hire John Lasseter and Ed Catmull, and let them run the creative side of the business. As CEO his best contribution to Pixar and animation as an art form was insisting on high-quality products—a concept that allowed the creative genius of Lasseter and Catmull to successfully run wild. Despite Steve's recent death his creation of "The Pixar Touch" earned him the number 2 spot on our list in its own right, despite his passing.
1. Walt Disney - 
Undeniably a cliché to top our Most Influential People in Animation list, but come on--he's friggin' WALT DISNEY. He is undeniably THE most important figure in the 20th century animation industry. Walt's work in the development of cartoons in general in addition to sound cartoons, character development, personality animation and color advanced the craft more than any other one person in the industry. Walt's work at Disney helped move the animation from a short-form to a feature-length art form. Oh and he created Oswald Rabbit AND Mickey Mouse, amongst many other notable characters. Walt's well-earned iconic status has been recognized by the industry time and time again, and his accolades includes 7 Emmy Awards, 59 Academy Award nominations, 22 wins and 4 honorary Academy Awards. When Disney died in 1966 the world lost much. After his death industry greats  reminisced about the man with the pencil behind his ear who famously used to doodle on napkins in restaurants.
Pages