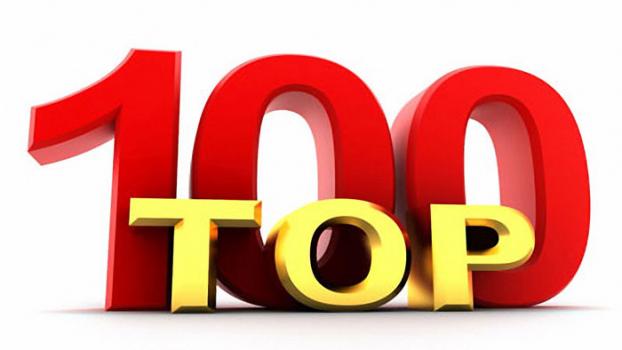 30. John Lasseter - 
The man who successfully runs both Disney and Pixar HAD to be on our list. Aside from his studio-head titles John Lasseter is the Academy Award-winning director responsible for creating the first ever feature-length, computer-animated film, Toy Story. His other films include the super-successful Finding Nemo, The Incredibles, Ratatouille, WALL E, Up Cars, Cars 2, Toy Story 2 and 3, A Bug's Life and many others. It is through John's creative vision and supervision that Pixar created its highest-grossing and most beloved films. John has also broken animation barriers by birthing the first-ever screenplay to win an Academy Award for Best Original Screenplay. Recently John was honored at the Venice International Film Festival by being given the Golden Lion Award for Lifetime Achievement. He also won the Producers Guild of America's Achievement Award in Motion Pictures, the Art Directors Guild's award for Outstanding Contribution to Cinematic Imagery, an honorary degree from the American Film Institute, and the Winsor McCay Award for "career achievement and contribution to the art of animation". 

John is a true legend of the animation industry.
29. Bill Plympton - 
Since 1975 William "Bill" Plympton's recognizable illustration and cartooning style has been featured in the biggest media outlets in the country, including The New York Times, The Village Voice, Vogue, Rolling Stone, Vanity Fair and Penthouse. In '92 he entered the animation industry by being the first animator in history to hand-draw each and every frame for an animated feature film for his film The Tune. In the last 15 years Bill has created 26 animated shorts and 5 animated features.

Bill's accolades are too long to list (see his wiki page for a complete listing), but the highlights include Lifetime Achievement Awards, a Pioneer in Theatrical Animation Award, the Winsor McCay Award and Annie Awards. In 2011 his achievements were recognized yet again with a documentary on his life, Adventures In Plymptoons.
28. Don Bluth - While many people recognized on this list of most influential people in the animation industry contributed directly to industry-defining events like the Disney Renaissance, Don Bluth had a rather indirect effect. Don is another uber-successful Disney breakaway artist that left the animation powerhouse to form his own studio, Sullivan-Bluth. After falling out of love with Disney, claiming they had "lost their charm" Don left the company and took with him a few prominent Disney animators. In doing so he and his studio provided the competition that made the Disney Renaissance necessary, through the creation of rival films like The Secret of NIMH, An American Tail and the fantastic arcade-style game Dragon's Lair. Don's strategic teaming with Steven Spielberg led to some of the great Disney-rivaling films of our time, like The Land Before Time. Other box office hits of Don's include All Dogs To to Heaven, Thumbelina, The Pebble and the Penguin, Anastasia and Titan A.E.. 

In addition to creating some of the most-beloved animated features of his time Don contributed more to the industry as an author and educator, writing books like The Art of Storyboard and The Art of Animation Drawing.
27. Arthur Davis - 
Arthur "Art" Davis is another animator to make the list from the golden era of animation. Starting out in the 1920s Art worked at the famed Max Fleischer studio, Warner Bros., Hanna-Barbera AND the Charles Mintz studio (later Screen Gems). Art's artistic styling is said to lie somewhere between Clampett and McKimson. Art's unique characteristic style helped contribute to many of Friz Freleng's creations as Art was his key animator for a long spill. Arthur directed many Looney Tunes and Merries Melodies shorts throughout his lifetime that helped contribute to the animated look associated with the era.
26. June Foray - 
Having an industry award named after you is a sure-fire way to immortalize your place in the business, like the Winsor McKay Award and the June Foray Award. June Foray is one of the industry's foremost voice actors, and throughout her lengthy career she played voice parts in Rocky and Bullwinkle, Cinderella, The Flintstones, The Jetsons, Tom and Jerry, Scooby-Doo and Mulan. She was also the voice for the original Chatty Cathy doll. June, along with Stan Freberg, are the only surviving voice talents from the Golden Age. 

June has been compared to famed voice talent Mel Blanc, although Chuck Jones reportedly said of her, "June Foray is not the female  Mel Blanc, Mel Blanc was the male June Foray.".

June always showed unrelenting commitment to the animation industry, as evident by her efforts as a founding member of ASIFA-Hollywood, a guild dedicated to the promotion of animation as an art form.
25. Bruno Bozzetto - 
There aren't many international animators to make our heavily American influenced list of influential animators (unfortunately a truly global list of influential people is beyond our current bandwidth), but Bruno Bozzetto of Italy has an artistic flair so great it couldn't be ignored. His politically- and satirically-focused cartoons and animations beginning in the 50s addressed many issues, as did a later series of Flash cartoons noted for their rather-elegant commentary on European vs. Italian sociocultural differences. His first feature-length creation, West and Soda, offered a popular satirical parody of classic American Western films. His most acclaimed works surrounded his character Signor Rossi (Mr. Rossi).  

Bruno's contributions have warranted him numerous European-based awards, including Lifetime Achievement Awards and a specially-formulated award for his "original observation of human diversity".
24. Otto Messmer -
Otto Messmer is the cat who created Felix. Felix the Cat (for our extremely young audience, this was before Garfield. If you're too young to remember Garfield too—ask your parents) was one of the first-ever animated stars to become a household name. His wide-reach quickly immortalized the famed feline, and his creator, Otto.  For a while there was controversy about whether Messmer or Sullivan created Felix, as records were hazy back in the 20s, but historians have come to an agreement that it was indeed Otto. The decision seems logical from his earlier creation, Master Tom, a precursor to Felix. He also pioneered the animated billboard for the Douglas Leigh Corporation. So, did Otto deserve to make our list? "Righty-O!".
23. Faith Hubley - 
The Oscar-winning husband-and-wife combo of John and Faith Hubley seemed like a natural choice for a single entry on our list, but their outstanding achievements (both together and separately) and influence on the industry begged to differ. 

Faith's experimental work in the animation industry alongside her husband led to the creation and success of their indie animation studio, Storyboard Studios. Together the husband/wife duo collaborated on 21 short films before John's death in 1977. 

It was only after her husband's death that Faith escaped the pigeonholing as a mere animation assistant, when she went on to make significant contributions to the industry on her own. Between 1977 and 2001 Faith completed 24 solo animated films; films that created her signature abstract look, accompanied with non-linear stories.  

Faith has received numerous honors from the Venice, London, Cannes and San Francisco film fests, as well as 14 CINE Golden Eagle awards. She also received honorary doctorates from Columbia and Chicago and Hofstra universities.
22. John Hubley - 
John Hubley is the other half of the famed John/Faith Hubley duo. He was often credited with being the creative genius behind the team (although see Faith's bio for her individual contributions) at Storyboard Studios. The studio was later renamed Hubley Studios, to honor John after his death. The team/studio won 3 Academy Awards for their work and were nominated for 7. 

Before breaking off on his own John was an Art Director at Disney, working on acclaimed feature-length films like Fantasia, Dumbo and Bambi. It was only after breaking out on his own that he established his signature style though, of using emotional realism and near-constant experimentation. John was responsible for the creation of many classic characters, including the classic, aloof character Mr. Magoo.
21. Matt Groening - 
After a long lull in prime-time animation Matt Groening's The Simpsons brought animation back to the masses. The multi-decade-long running series still remains the longest-running animated series in history and its characters have become icons in American pop culture. More recently Matt created the popular animated series Futurama. 

As a bit of Groening history, his cartoon strip Life in Hell that debuted in '77 still appears in more than 200 newspapers across the globe...as if being the creator of The Simpsons wasn't enough.
Pages