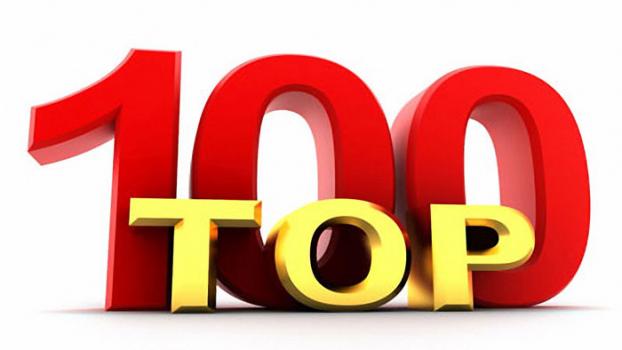 50. Robert Zemeckis - There are some some director/producers who made this list in recognition of bringing special effects to the main steam in a big way, Robert Zemeckis is being recognized for the quality of his special effects contribution. Robert pioneered state-of-the-art special effects like Match Moving (which he used in the Back to the Future series) and the performance capturing technique he made famous through The Polar Express. While he has been somewhat pigeonholed throughout his career as just a special effects guy, many have recognized the entirety of his contribution, like David Thomson who says "no other contemporary director has used special effects to more dramatic and narrative purpose."
49. Michael Dudok de Wit - 
Michael Dudok de Wit is an animator, director and illustrator acknowledged with helping bring the Asian arts to the American animation scene. His characteristic use of ink and watercolor, inspired by Chinese and Japanese artistic styling, have given him a signature style that he has been using in every film dating back to Tom Sweep.
48. Osamu Tezuka - 
Osamu Tezuka is widely-known as the "Godfather of Anime" and the "father of Manga", and is another Japanese animation legend likened to Walt Disney. This cartoonist/manga artist/animator/producer is best known for his creations Astro Boy, Kimba the White Lion and Black Jack. 

Osamu drew much of his creative inspiration from American comics and animation, including Betty Boop and many Disney characters. Early in his career he pioneered the "large eyes" style that has become the defining characteristic of Japanese anime. While some on this list are accredited with bringing Japanese-style animation to America, Osamu was the most influential person to reverse the trend, bringing stylized Asian adaptations of western techniques and characteristics.
 
47. Mamoru Oshii - 
Mamoru Oshii is a slightly more obscure entry to our list but his unique brand of anime storytelling has been praised by many greats in the industry, including James Cameron and the Wachoski brothers. Mamoru's film Ghost in the Shell became a critically-acclaimed masterpiece and has become an anime classic. The film topped the US Billboard video charts, becoming the first-ever anime video to do so. His other famed works inlude the Urusei Yatsura series and films, Beautiful Dreamer, Avalon, Innocence and Patlabor. James Cameron called Mamoru's Avalon was "the most artistic, beautiful and stylish sci-fi film" and praised Ghost in the Shell for being "the first truly adult animation film to reach a level of literary and visual excellence."

Mamoru's distinctive works have warranted him several awards, including the coveted Palme d-Or (the only anime film to ever win) and the Golden Lion.
 
46. Frank Thomas - 
Frank Thomas is the Frank in the famed Frank and Ollie animation team, but despite the team effort on many projects we felt that their individual contributions warranted separate rankings. Frank was another one of Disney's Nine Old Men, a distinction on its own. His credits are far too long to list, but I will give it a try: Snow White, Lady & The Tramp, Pinocchio, Bambi, Sleeping Beauty, The Sword in the Stone (along with partner Milt Kahl), Mary Poppins, Winnie The Pooh, Cinderella, Alice in Wonderland, The Jungle Book, Peter Pan and Fantasia—whew that's a mouthful.  
45. Jan Svankmajer - Jan Svankmajer probably has the highest artistic pedigree of anyone on the list, running in extremely artistic and visionary crowds in his hometown of Prague. Since '64 Jan has created a steady stream of what have been called "some of the most memorable and unique animated films ever made". His work has earned him a reputation as one of the world's foremost animators, and he was a popular, albeit rather obscure, favorite amongst our surveyed readers. Jan has used his magnificent talent in claymation and other techniques to add to his overall surreal approach to animation, forming the unique style that has been an influence to other famed filmmakers like Tim Burton and The Brothers Quay. Many of his films, including Dimensions of Dialogue, Faust and Conspirators of Pleasure, have been met not only with critical acclaim but are highly regarded by the elite of the animation community.
44. Ollie Johnston - 
Ollie Johnston is the other half of the critically-acclaimed Frank and Ollie team. After graduating from Stanford Ollie  became an animator for Disney in1935. Throughout his long career there he animated on over 2 dozen of their classic films. Ten years after retiring in '78 Ollie was honored by the studio as a Disney Legend. The work and lives of Frank and Ollie have been immortalized with the creation of a documentary film.
43. Mary Blair - 
Mary Blair contributed much to the early animation scene before her death in '78; an especially astonishing feat given that the industry was heavily male dominated at the time. The concept art created by Mary led to many of the Disney classics, including Alice in Wonderland, Peter Pan, Song of the South and Cinderella. In '91 Mary was inducted into the Disney hall of fame as a Disney Legend.
 
42. Roy E. Disney - 
As nephew of the great Walt Disney Roy had a big name to live up to. But he did just that. Roy held a pivotal part in the formation of the Disney we know today. His greatest achievements though were off-screen though, consisting of two rather epic battles to  "Save Disney". In his first battle he saved the company from a hostile takeover intended to sell-off the Disney name piecemeal by putting together a consortium of white knight investors. Roy's second battle came by ousting Michael Eisner, a man Roy accused of mismanaging the company and betraying traditional ideals. 

Throughout Roy's successful career he oversaw the entirety of Disney's animation department, was made a Knight Commander of the Pontifical Order of St. Gregory the Great and was awarded an honorary doctorate.

Roy was the final member of the Disney dynasty to remain actively involved in the empire. Posthumously an animation building in the company's Burbank, California studios was dedicated to him. The ceremony was attended by many industry greats, including Bob Iger and Don Hahn.
 
41. Caroline Leaf - 
Another reader-surveyed favorite, Caroline Leaf is a popular minor celebrity in the animation world. Caroline's exploration of animation techniques, including dumping sand on a lightbox, painting directly on glass and mixing paint with glycerine, has given her work an incredibly varied and unique look. For her 1990 film Two Sisters Caroline etched on 70mm film then re-shot on 35mm. The bulk of Caroline's work was created while at the National Film Board of Canada and she now teaches at the National Film and Television School in London.
Pages